A federal moratorium on booting people off Medicaid has extended health insurance for thousands of children in South Carolina through at least October.
Without fanfare on July 15, US Health and Human Services Secretary Xavier Becerra extended the Public Health Emergency declaration for another 90 days. The order has been in place since the early days of the pandemic, and had been set to expire on that date.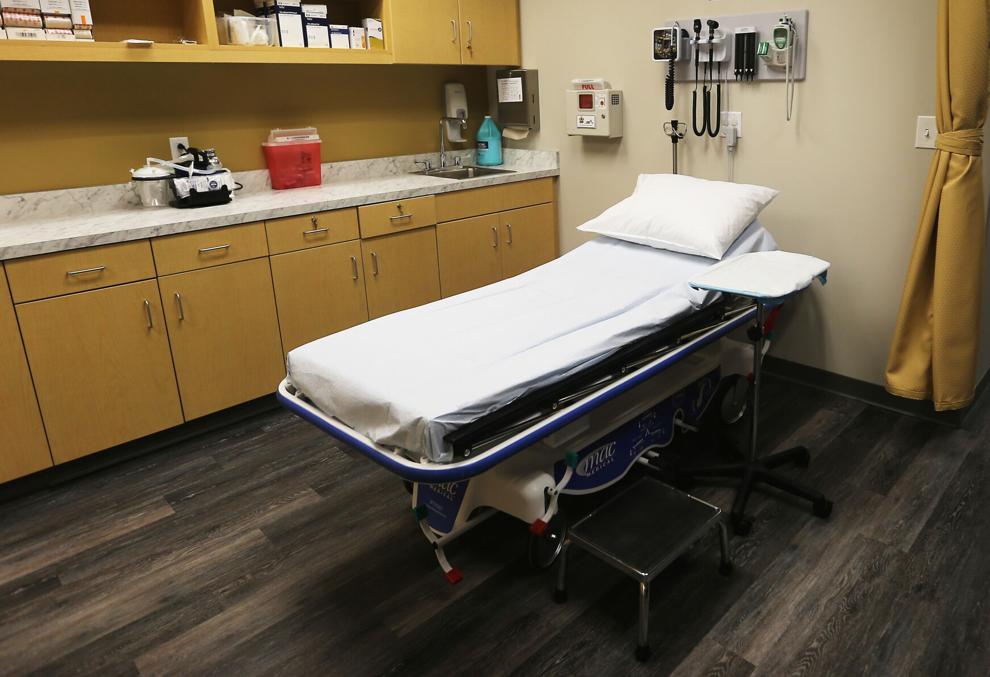 When Congress passed the Families First Coronavirus Response Act in March 2020, states were essentially offered a deal: They could receive a 6.2 percent increase in Medicaid funding from the federal government but, in exchange, could not terminate anyone from Medicaid coverage while the Public Health Emergency was in effect.
As many people lost jobs and employer coverage and also lost income, the Medicaid rolls in South Carolina and nationally rose dramatically. Enrollment in Medicaid and the Children's Health Insurance Program grew from 70.7 million in February 2020 to 87.4 million in February 2022, an increase of 16.7 million, according to the federal Centers for Medicare and Medicaid Services. States like South Carolina usually do an annual review to determine if someone is still eligible but agreed to pause that.
South Carolina Medicaid went from covering 1,044,980 people in February 2020 to 1,230,315 in March, an increase of 17.7 percent, according to a Post and Courier analysis of CMS data. The number of children on Medicaid and CHIP increased from 650,713 to 729,620, an increase of nearly 80,000 or 12.1 percent, the analysis showed.
Medicaid and CHIP provide health insurance for over half of the nation's children, and in South Carolina it is even higher at 65 percent, according to The Post and Courier's analysis. That is what is at stake once re-enrollments are allowed to begin again, said Joan Alker, executive director of the Georgetown Center for Children and Families.
"This is a major, major issue that a lot of people are not aware of," she said.
The center's own analysis from earlier this year showed nationally that 6.7 million children could be at risk of losing their health insurance, Alker said. By comparison, there were 4.4 million uninsured children in 2019.
"That gives you a sense of the kind of scale we are talking about here," she said.
Because South Carolina has not expanded Medicaid coverage, the majority of those at risk are under age 18 or women who received Medicaid for maternal services.
"So we are talking about children and their parents, most likely their moms, and they are at risk when this Public Health Emergency ends," Alker said.
To prepare for that, South Carolina Health and Human Services unveiled a detailed plan earlier this year for how to handle re-enrollment. That includes electronically checking income data available through other state agencies, such as the Department of Employment and Workforce, or through federal sources, spokesman Jeff Leieritz confirmed.
For those whose continued eligibility is in question, they will get a notice 60 days in advance, with a follow-up 30 days later, before terminating eligibility. The agency plans to use voice and text to also reach out to members and is asking its managed care providers to do the same.
Alker said she is glad to hear about the state's plans but also urged families and providers to be proactive
"Right now, the most important thing is for families to be updating their contact information and for states to be working with all of their partners in the community, the doctors, even the retail pharmacies" to prepare, she said.
Reach Tom Corwin at 843-214-6584. Follow him on Twitter at @AUG_SciMed.
Related Posts