The Harvard Law School Library has been chosen as a steward of the papers of Charles J. Ogletree, Jr., the celebrated and influential Harvard Law professor and civil rights scholar.
"We are pleased to be able to donate my father's papers to Harvard Law School," said Rashida Ogletree-George, Ogletree's daughter, speaking on behalf of the Ogletree family. "We make this donation in recognition of the central role HLS played in his extraordinary career. From his years as a student, through his 30 years as a law professor, our father has always deeply appreciated the many opportunities HLS afforded him. Chief among those opportunities was the blessing to teach, mentor and inspire the next generation of lawyers."
Ogletree, a 1978 graduate of Harvard Law School who retired in 2020 as the Jesse Climenko Professor of Law Emeritus after a diagnosis of Alzheimers, is currently living in Maryland with his wife.
"Charles Ogletree has dedicated his life to justice and equality," said John F. Manning '85, Morgan and Helen Chu Dean and Professor of at Harvard Law School. "His teaching and mentorship prepared generations of students for leadership in the pursuit of those ends. We are grateful that he and his family have chosen to entrust our alma mater with his papers, which will shed important new light on the many ways he shaped our institution, our profession, and our world."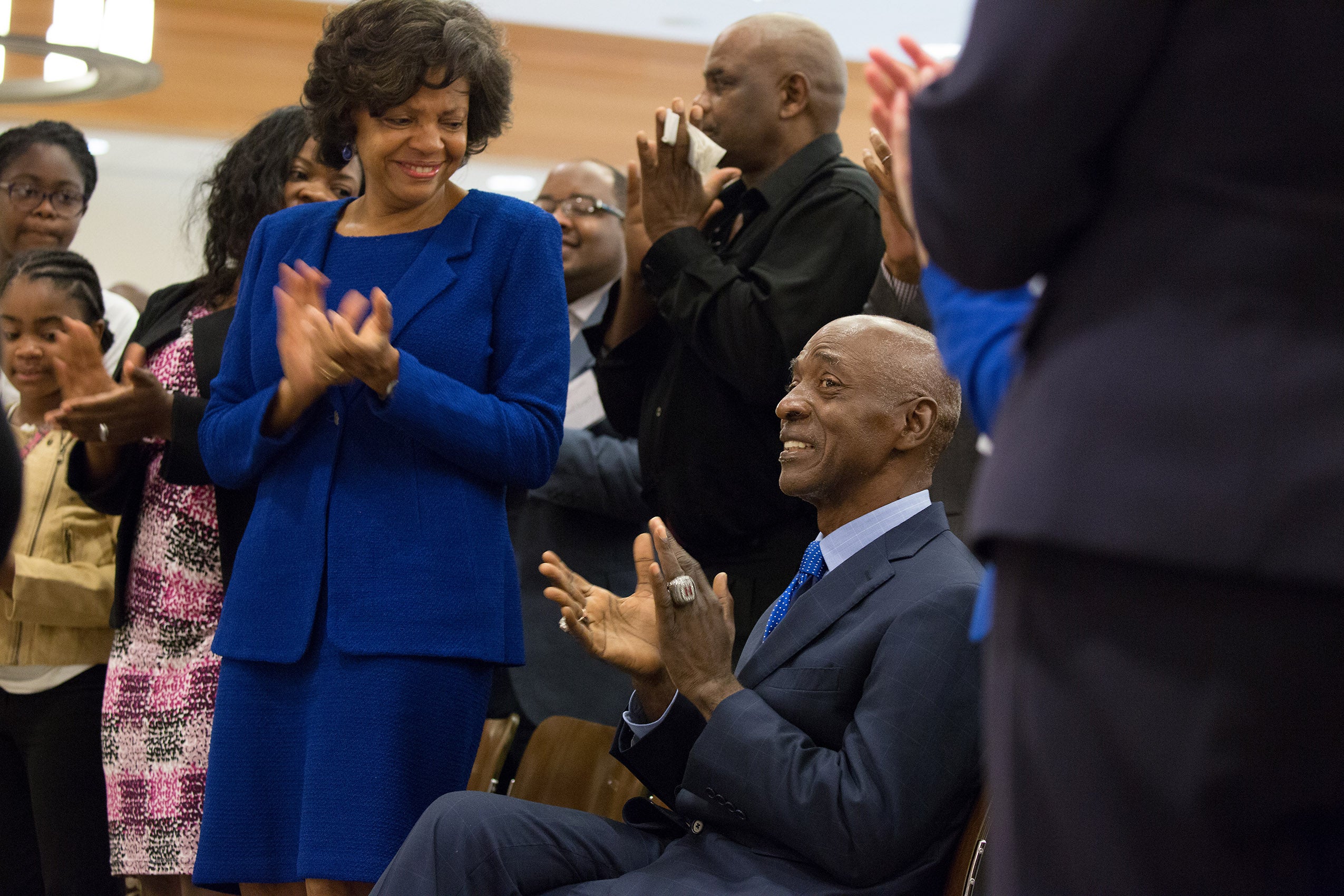 The breadth of the Ogletree Collection reflects the many different facets of Ogletree's illustrious professional career, from representing individual clients, to his scholarship and legal writing, to teaching and mentoring students. The collection comprises more than 500 boxes of materials created from 1989 to 2006, ranging from paper files and audio-visual materials to art and objects, bound reports, books and journals, newspapers, and other ephemera. In the years ahead, the library will digitize the collection to facilitate broad public access.
Known to his many friends and admirers as "Tree," Ogletree served for eight years in the District of Columbia Public Defender Service, rising to the position of deputy director. He began teaching law as an adjunct professor at both Antioch Law School and American University School of Law before he was appointed a lecturer of law at Harvard in 1984. In 1993, he was named a professor of law at Harvard Law School and he received a named professorship in 1998. During his career, he represented high profile clients including Anita Hill as she tested before the Senate as a witness in confirmation hearings for Supreme Court nominee Clarence Thomas, and the late Tupac Shakur, a top-selling rapper in the 1990s whom Ogletree is represented as his criminal and civil defense lawyer. At Harvard, Ogletree taught and inspired generations of law students who have gone on to illustrious careers in government, business, law firms and nonprofit organizations.
In 2005, Ogletree launched the Charles Hamilton Houston Institute for Race and Justicenamed in tribute to the legendary civil rights lawyer who created the litigation campaign that eventually Brown v. Board of Education, and served as its faculty director for many years. Under his leadership, the institute became an organizing force for impactful scholarship, innovative strategic advocacy, coalition building, socially concerned legal education, and community engagement on matters central to civil rights and equal opportunity.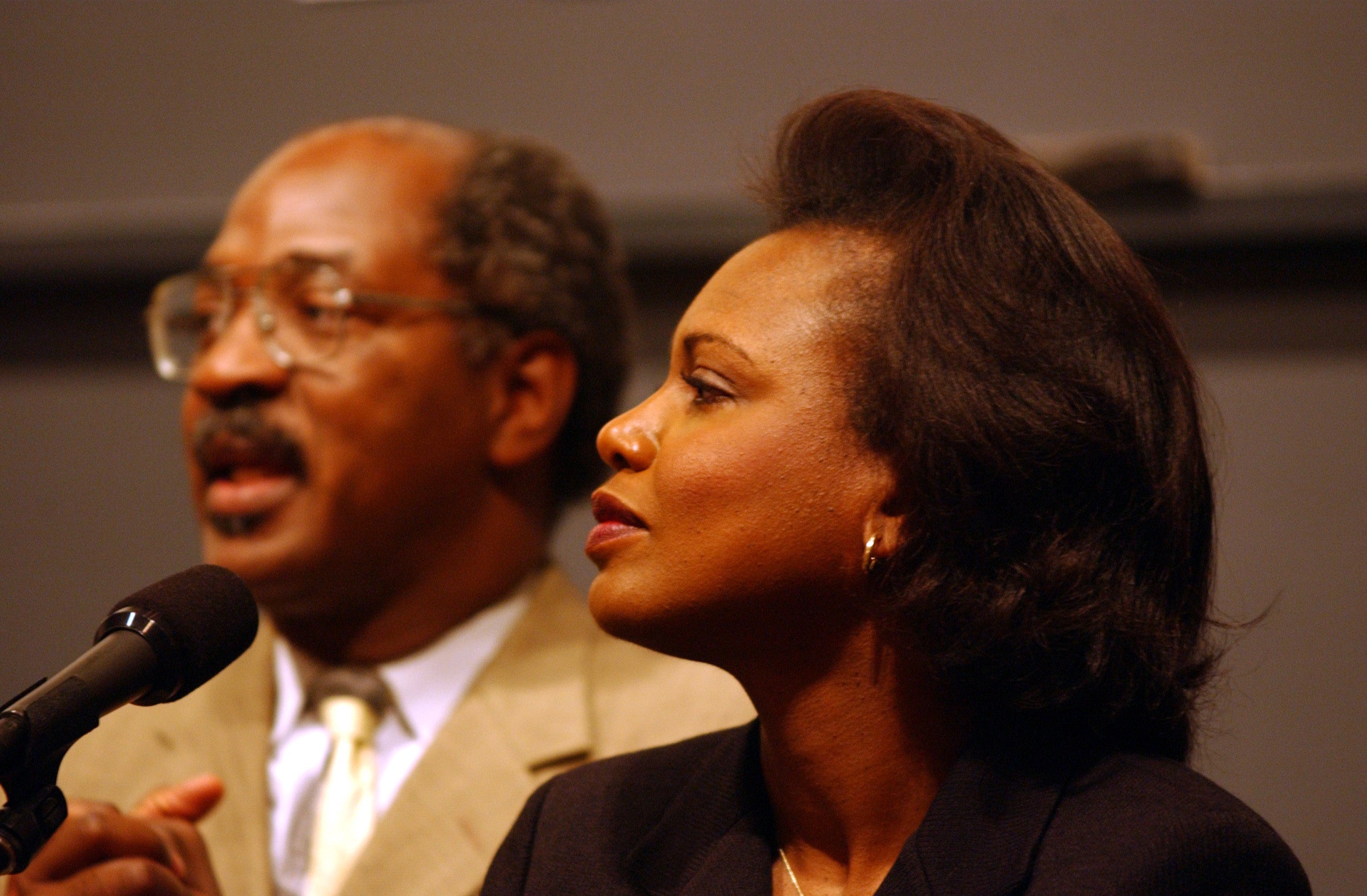 Ogletree's teaching and mentorship of law students was renowned across Harvard's campus and beyond. Among his many achievements, he founded theCriminal Justice Institute, which trains student lawyers to represent indigent defendants in the Boston area. He also created the legendary "Saturday School" program, which brought luminaries in law and other fields to campus to connect with students and discuss issues of justice, race, and equality.
An endowed professorship, established at Harvard Law School in recognition of Ogletree's contributions, was announced at a symposium in Ogletree's honor in 2017. Guy-Uriel E. Charles, an expert in constitutional law, election law, and race who joined the Harvard Law faculty in July 2021, currently serving as the inaugural Charles J. Ogletree, Jr. Professor of Law.
"These papers are an absolute gift to our community," said Charles, who also serves as the director of the Charles Hamilton Institute for Race and Justice. "Few lawyers and fewer legal academics have been as influential as Professor Ogletree. Students in the future will now have an opportunity to study precisely how he impacted so many and to come to terms with his tremendous intellectual contributions. Charles Ogletree exemplified selflessness and in sharing his papers with us his family continues this act of deep generosity for which we will always be deeply grateful."
Ogletree achieved celebrity as moderator of "Ethics in America," a television series in the late 1980s, but his name became well known around the country in 1991 when he represented Hill during Justice Thomas' confirmation hearings. At a Harvard Law School event honoring Ogletree in 2017, Hill, now University Professor of Social Policy, Law, and Women's Studies at Brandeis Universitysaid of her former attorney, "I know of no one who is more generous, more principald, more unpretentious, and more intelligent than Charles Ogletree."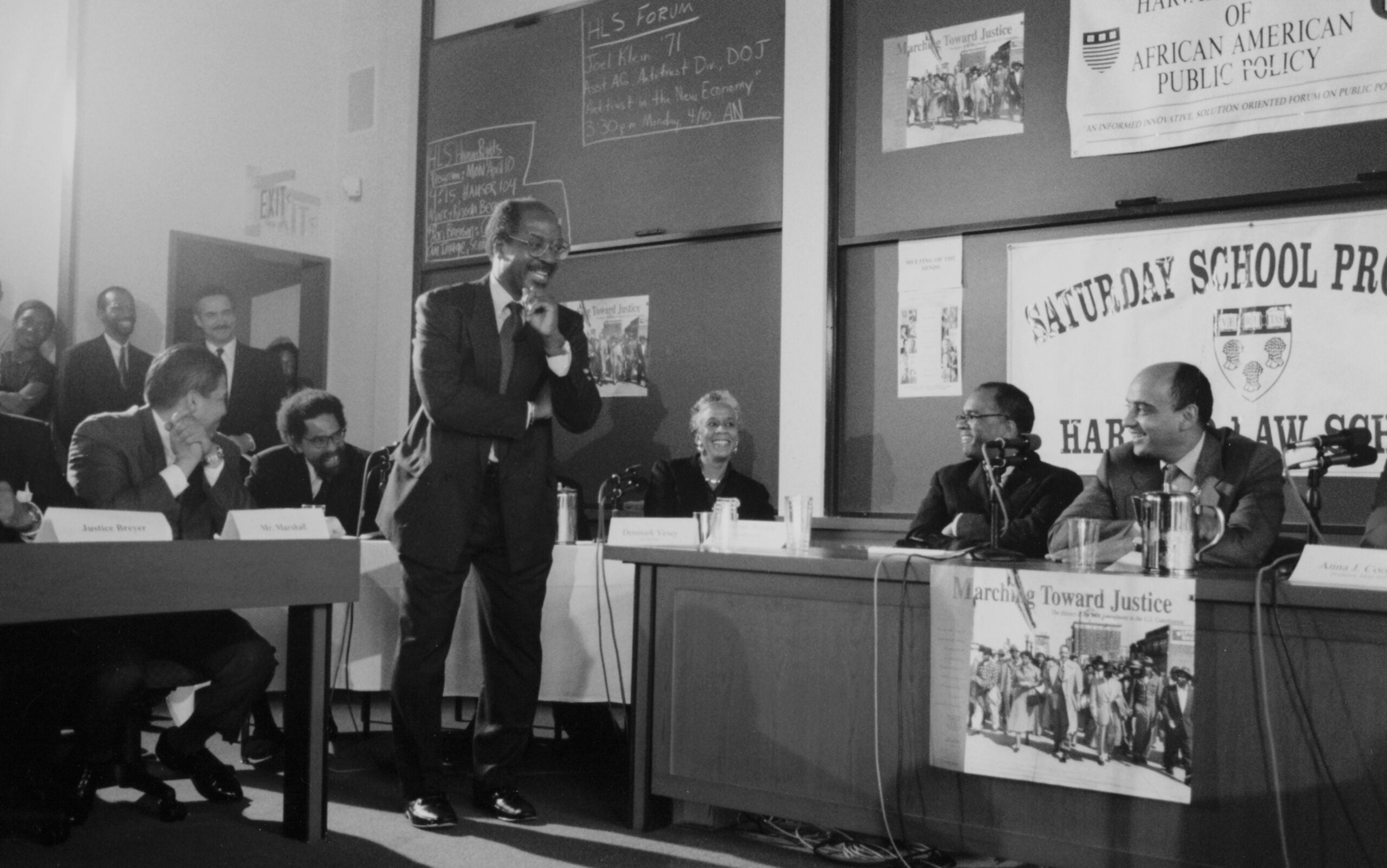 To his colleagues, Ogletree has served as the role model of an attorney committed to social justice and equality for all. He was an advocate for victims of racial profiling, and he spoke in favor of reparations for descendants of enslaved Black people. Among the causes that he cared deeply about was seeking justice for the survivors and descendants of the 1921 Tulsa Race Riot, in which hundreds of African Americans were killed and a prosperous African American business district known as "Black Wall Street" was decimated. In 2003, Ogletree assembled a team, the Reparations Coordinating Committee, to represent the survivors of the riot as they sought reparations. Although that lawsuit was ultimately dismissed, Ogletree dedicated his effort to ensure the country knew the names and stories of the Tulsa survivors.
Ogletree is the author or co-author of several important books on race and justice, including most recently "Life without Parole: America's New Death Penalty?," "The Presumption of Guilt: The Arrest of Henry Louis Gates, Jr. and Race, Class, and Crime in America," and "The Road to Abolition: The Future of Capital Punishment in the United States."
Harvard Law School Professor Jonathan Zittrain '95, vice dean for Library and Information Resources, said: "I am among the countless people touched and inspired by Tree and his work. I first saw him on PBS, plumbing the most difficult questions of American governance as an incisive town hall moderator. I then came to know him as a boundlessly generous colleague. Through the gift of his career's papers, new generations of students and scholars can come to appreciate his sharp questions and far-ranging intellect."
Materials from the collection, formally known as the Charles J. Ogletree, Jr., papers, will be made available online on a rolling basis as they are digitized to make them available as soon as possible.
Related Posts