A lawyer was dragged online for choosing to represent his brother-in-law in divorce proceedings instead of his wife's sister—and then telling her that he wouldn't go through with the divorce because she was going to "lose a lot."
The lawyer's sister-in-law, u/redpanda891, shared her side of the story with the popular Reddit forum r/AmITheA**hole, earning over 20,700 upvotes and 2,600 comments for her post"[Am I the A**hole] for calling my sister's husband a piece of s**t because he's representing my ex in our divorce?"
The original poster (OP) says she asked for a divorce two months ago, and discovered a week later that her brother-in-law was going to represent her husband in the proceedings. She said that he'd helped her husband's career quite a bit, so she wasn't "completely surprised," but was "still hurt."
Though she's tried to avoid her brother-in-law given the upcoming divorce, her parents threw a family dinner recently. Throughout the dinner, however, she says her brother-in-law still referred to her regularly as her ex's "wife," but tension came to a head when he referenced the case.
"[He] told me that if he was me, he would stay married because I was going to lose a lot if I divorced my ex," u/redpanda891 wrote. "I ended up telling him he was a real piece of s**t in front of everybody, including his daughters.
"My sister got angry at me for saying that in front of her daughters but I was so mad I told her I didn't care because he was a bast**d so now she's p**sed at me," she added, asking if she was in the wrong.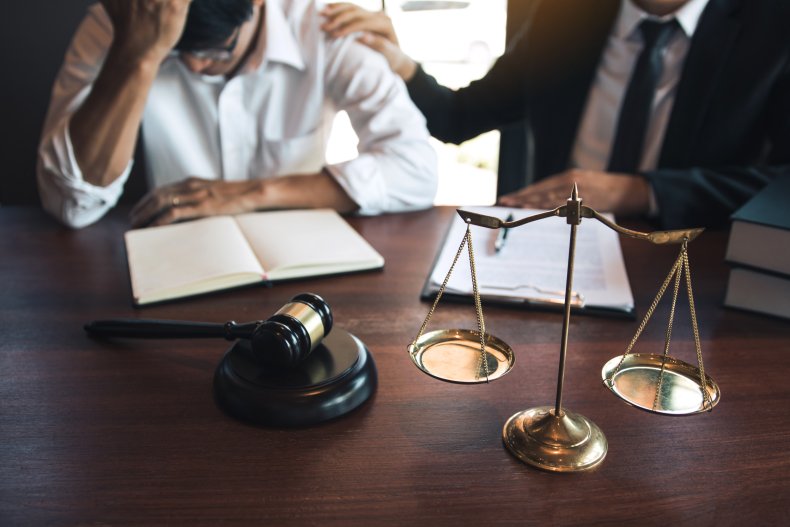 Divorce
…
Read the rest