New Orleans's district attorney, Jason Williams, has been acquitted of all charges in a controversial tax fraud trial, clearing a longstanding cloud over his political future and allowing the progressive prosecutor to remain in office in a city that has long been one of America's leading incarcerators .
Williams, along with his private practice law partner Nicole Burdett, faced a 10-count federal indictment accusing the pair of conspiring to evade taxes over a five-year period by allegedly inflating business expenses and failing to file appropriate documentation for cash payments received by the law firm.
Thursday's acquittal by the jury in Williams's case marks a significant victory for the nationwide movement for reformist prosecutors in the US, spurred in the wake of a resurgent Black Lives Matter movement, which had been dealt a blow after the recall last month of a progressive prosecutor in San Francisco.
The federal indictment was unveiled when Williams, 49, sat on New Orleans's city council and had publicly acknowledged he was considering a run for the top prosecutor's job there, leading to claims that he had targeted over his political beliefs.
Williams, who maintained a successful criminal defense practice in addition to his council duties, and won an unexpected landslide victory in 2020 to become district attorney despite being under indictment, accused his conservative DA predecessor and longtime political foe Leon Cannizzaro of working behind the scenes to spur on the federal charges.
Besides almost certainly having to serve a prison sentence, Williams would've been forced out of office if he had been convicted by the verdict handed down Thursday.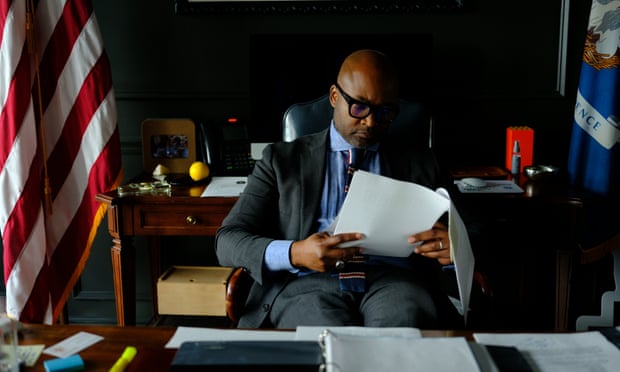 "The idea that talking about race the way I talked about it, talking about being smart on crime and criminal justice reform the way I talked about it,
…
Read the rest