Philadelphia is banning guns at city recreational facilities amid a surge in gun violence that recently claimed the life of a recreational employee struck by a stray bullet during a shootout near where she worked.
Major Jim Kenney signed an executive order Tuesday prohibiting the possession of firearms and other deadly weapons at indoor and outdoor rec center buildings, fields, playgrounds and pools, a move that could ignite legal challenges. The law goes into effect immediately.
"This gives them some protection, some peace of mind, some ability to call the authorities when some knucklehead decides they want to bring a gun into a rec center, and they see it, that's part of what this is about," Kenney said during a news briefing.
Since 2019, there have been 300 gun violence incidents at city parks and recreation facilities, said Kathryn Ott Lovell, commissioner of Philadelphia Parks and Recreation.
PHILLY POLICE SEARCH FOR MAN ACCUSED OF HOME INVASION, SEXUAL ASSAULT OF SENIOR CITIZEN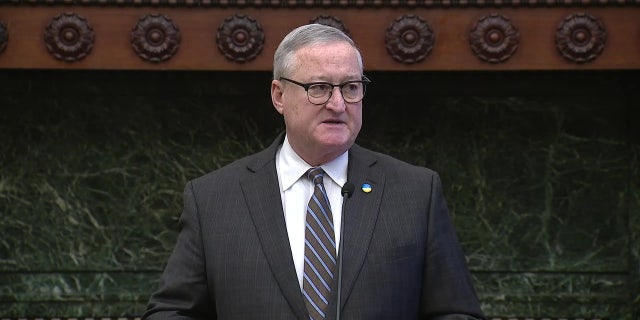 "We are banning weapons from recreation facilities to protect the children and families of Philadelphia, and our treasured staff, from gun violence and to restore a sense of safety to our playgrounds, pools, recreational courts, fields, and rec centers," Lovell said in a statement.
Philadelphia County District Attorney Larry Krasner said the order will allow his office to charge people who bring firearms into restricted areas with trespassing in addition to a charge for possession of firearms and other crimes committed.
"Even if you have a permit to carry, and you go on those premises, then you've
…
Read the rest