Law & Order Season 22 is almost upon us, with the show set to premiere with an epic three-hour crossover with Law & Order: Special Victims Unit (SVU) and Law & Order: Organized Crime on NBC on Thursday, September 22.
The show's special event will see the cast of all three shows come together for the first time, and the crossover also launches Season 24 of Law & Order: SVU and Season 3 of Law & Order: Organized Crime.
Here is everything you need to know about who will star in the show.
Who Is in the Cast of the 'Law & Order' crossover? The New and Returning Actors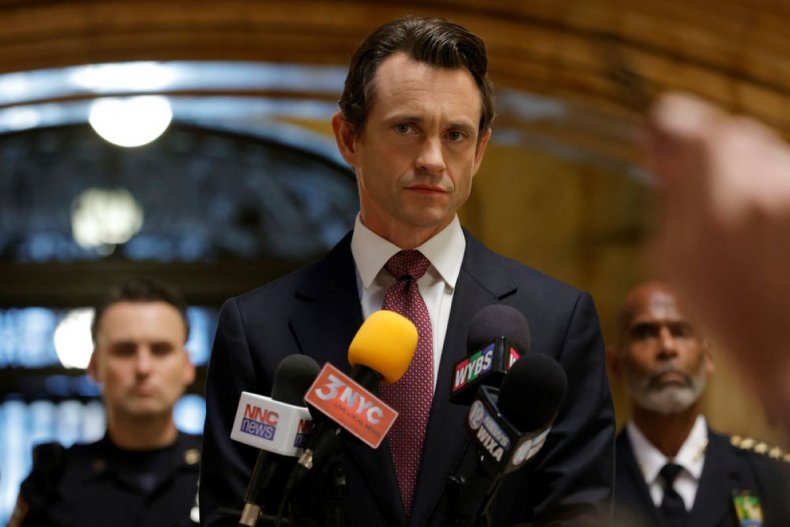 The Law and Order crossover event is titled "Gimme Shelter" and it will begin on September 22 at 8 pm ET with Organized Crimefollowed by SVU and then concluding with Laws & Orders.
Centered around one plotline, the three-series event will see Law & Order's Detective Frank Cosgrove (Jeffrey Donovan) and Junior Detective Jalen Shaw (played by new cast member Mehcad Brooks) investigate the death of a young girl.
SVU's Captain Olivia Benson (Mariska Hargitay) and Organized Crime's Detective Elliot Stabler (Christopher Meloni) will also step in to help, with Law & Order's Jack McCoy (Sam Waterston) and Nolan Price (Hugh Dancy) then working to seek justice against an international crime ring.
Law & Order creator Dick Wolf shared a statement with Entertainment Weekly about the crossover, saying: "Nothing demonstrates the power of the Law & Order brand more than an ambitious three-hour event with a story that is truly ripped from the headlines
…
Read the rest