A group of alumni from the University of California Hastings College of the Law and descendants of its namesake, Serranus Hastings, filed a lawsuit against the state and the school Tuesday in response to Gov. Gavin Newsom signing a bill that authorized changing the school's name.
Hastings, a California Supreme Court Justice, founded the school in 1878, but some historians allege he was complicit in the killings of Native Americans.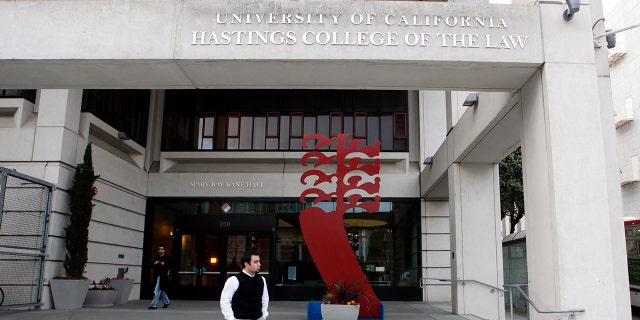 On Sept. 30, Newsom, a Democrat, signed AB 1936, which was sponsored by Assemblymember James C. Ramos. The bill redesignates the University of California's Hastings of the Law as the College of the Law, San Francisco.
The law also outlined several "restorative justice initiatives" for Round Valley Indian Tribes and Yuki people whose ancestors – according to Newsom's office – "suffered mass killings and other atrocities funded and supported by college founder Serranus Hastings in the mid-19th century."
AFTER 40 YEARS OF ENROLLING MEN, MISSISSIPPI UNIVERSITY FOR WOMEN CONSIDERS NAME CHANGE
Tuesday's lawsuit was brought by the Dhillon Law Group and Michael Yamamoto LLP, in conjunction with the Center for American Liberty on behalf of Hastings' descendants and the UC Hastings Conservation Committee.
The lawsuit disputes AB 1936's portrayal of Hastings, saying there is no direct evidence of him committing atrocities against Native Americans.
"Hastings, a lifelong Democrat, was a giant in California history, our first California Chief Justice, and like many founding figures, is the latest victim of activists rewriting history to fit a contemporary agenda, with scant factual basis, no due process, and the ends justifying the means," said Harmeet K. Dhillon, CEO of the Center for American Liberty, in a statement.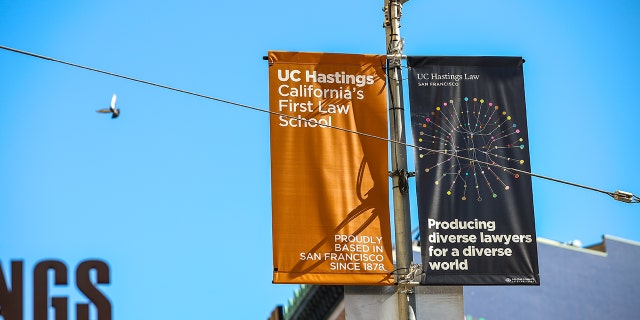 …
Read the rest